Oakland entrepreneur says his network of foreign investors and startup businesses will create thousands of jobs
Oakland, and hundreds of foreign investors, have their eyes on Tom Henderson.
The businessman raised eyebrows in late 2011 when he swooped in and bought the iconic Tribune Tower for $8 million, promising to put a call center — and hundreds of jobs — in the building.
Since then, Henderson has accumulated Oakland office buildings like a Monopoly player, scooping up well-known addresses like the I. Magnin building, the former Community Bank of the Bay headquarters and the Dufwin Theatre.
His plans for those buildings are even more ambitious: By the end of this year, Henderson expects to have raised $100 million from foreign investors seeking green cards under the federal EB-5 visa program. That money is being invested in real estate and job-producing companies.
The jobs are crucial. If investors are to get permanent visas, Henderson will need to create 2,000 jobs within two years ­— and the clock is already ticking.
"I have my tentacles out in all different directions," Henderson said.
A first wave of 200 investors is just the beginning. His bigger goal is to attract $100 million each year for the next five years totaling $500 million through the EB-5 program. Beyond that, he'd like to attract another $250 million in equity investments from some of those same investors — once their initial investment pays off and they become permanent residents.
Under EB-5, foreigners can invest $500,000 or $1 million — the lower amount is for areas that are rural or have high unemployment like Oakland — in a business that will create or "save" 10 permanent jobs here. Investors and their immediate families, including children up to 21 years old, are given temporary green cards as soon as they put down their money. They then have two years to prove they met the job requirement to secure permanent residency.
The program dates to 1990, but has experienced a surge in the past few years, particularly in real estate and construction. The Great Recession dried up domestic financing for a lot of development ventures. But meanwhile, Asia's emerging economies, particularly in China, have created thousands of wealthy investors, some of whom want U.S. residency rights for themselves or their children.
Henderson, an Oakland native, began establishing ties with Asia in the 1970s when he started Avalon Bay Foods Inc., a seafood importing business that he ran for close to two decades.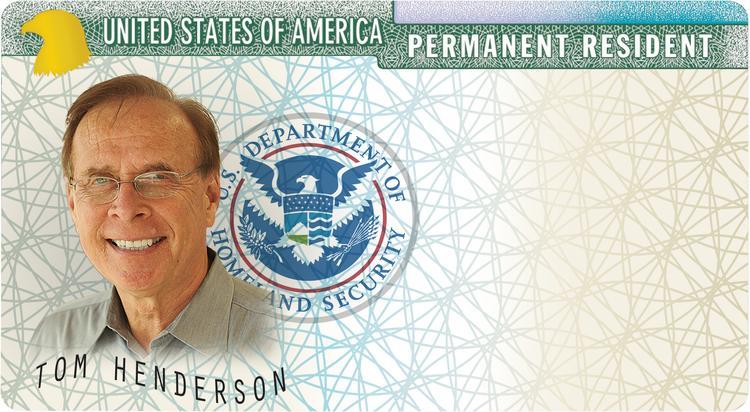 The clock is running on Tom Henderson, who is building a budding Oakland business
In late 2011, he started San Francisco Regional Center LLC, an entity authorized by the federal government to facilitate EB-5 investments, and starting buying real estate using a mix of his own money and EB-5 investor funds. He's snatched up four Oakland office buildings and one industrial property to house jobs, with plans to buy another industrial property.
Investors in Henderson's regional center also pay a $50,000 "subscription fee." With 200 investors, those fees could add up to $10 million this year.
Does it create jobs?
He is a partner and co-founder of various startups including an acute skilled nursing facility, call center operator CallSocket, several Oakland restaurants, a hearing aid production company, a third-party logistics firm, a dry milk producer and exporter, a sporting goods and apparel company, a frozen food wholesaler and grocery stores in West Oakland.
"For the first two years, I have to create the jobs, so I'm not going to make a lot of money," he said. "Any profits are reinvested to create more jobs."
What those businesses have in common is that they are low wage and labor intensive, so they can generate a lot of jobs for a relatively small investment. So far his San Francisco Regional Center LLC, one of several EB-5 focused enterprises in the Bay Area, has two businesses up and running: An acute care nursing facility near Lake Merritt and the Tribune Tower call center, where about 40 people now work.
When Henderson bought the Tribune Tower, he expected to have 300 workers making calls by the end of 2012. That didn't happen, but working against a time limit doesn't faze 64-year-old Henderson, who played basketball for the University of California, Berkeley in the late 1960s.
"Originally, we thought it would be faster to get all the approvals. It takes a long time to get documents and pull it all together," Henderson said of locking in investor money to fund the businesses. "The clock is running, but I don't feel any pressure or stress."
Mary Cook, who Henderson recruited from Florida to run the call center, said she expects to pass 50 employees in the next month and get to 300 by 2015 — about the time the first 30 investors in the call center need to meet their job requirement. Henderson plans to expand the call center to two other Oakland buildings and hire 1,000 total.
The acute care nursing facility could reach up to 200 employees. That still leaves another several hundred jobs needed from firms Henderson created to fill a 92,000-square-foot industrial building at 1700 20th St. near the Port of Oakland. The entities include California Export Group, a provider of product sourcing, support and supply chain services; Golden State LED Lighting, and Magic Ear, a maker and distributor of hearing aids.
Henderson is looking for another industrial property to house Starr Brand, a frozen food manufacturing company that Henderson helped launch with majority owner AC Green, a former professional basketball player.
He also leased 30,000 square feet in 1355 Market St. in San Francisco, in the same building as Twitter's headquarters, to house an EB-funded business incubator that he hopes will spin off even more jobs.
While Henderson's operation is integrated top to bottom with the goal of securing green cards for wealthy foreigners, he insists the community as a whole is the beneficiary of the job creation.
"The first question I ask is, 'how many jobs does it create?'" Henderson said. "I'm focused on the whole community. I'm not just a white guy who grew up in Piedmont who wants to make a quick buck. I'm not focused on making money."
Raising eyebrows
His rapid succession of deals, and big promises on jobs, have made some people in Oakland's business community skeptical. Observers wonder: Where does his money come from? Can he really create all those jobs?
Fred Blackwell, Oakland's assistant city administrator who oversees economic development, said he initially was among the skeptics, but has since turned into a Henderson booster.
"There's no doubt about it that Tom is being very aggressive," Blackwell said. "But there's nothing that shows me that he has anything but the best intention. He expresses a lot of passion about what he's doing."
Henderson's enthusiasm has spread to some of his partners, like restaurateur Chris Pastena, who is working on four eateries with Henderson. Pastena made his name in Oakland with Chop Bar in Jack London Square and then allied with Henderson to open Lungomare, an Italian restaurant in the former Miss Pearl's Jam House space, and Tribune Tavern in the Tribune Tower.
The two are also working to pump EB-5 money into an upscale Mexican restaurant slated for Signature Development Group's second phase of Broadway Grand in Uptown and a cafe and cocktail lounge in the Dufwin Theatre building.
"He had these wonderful ideas on how to do good things in Oakland — he caught my attention right away," Pastena said of meeting Henderson two years ago. "The people of Oakland are really, really passionate about this city and the things that happen in this city. What he's doing is he's creating jobs for people and that's the most important thing."
When people take the time to get to know Henderson, Pastena said, they "know that he's for real."
That's what investors like Josh Zhang, investor number one in the San Francisco Regional Center, are counting on.
"Very good friends"
Zhang, a native of Chongqing in China, had lived in Chicago for eight years as a health care information technology consultant. His employer was willing to sponsor him for an H-1B visa, but Zhang thought that would take much longer than EB-5 and his family had the money available for him to invest.
He initially looked for an investment near Chicago, but then came across Henderson's acute care nursing home. One of Henderson's partners sent Zhang a copy of the business plan and he made a visit to Oakland to tour the facility.
"None of the other regional centers invited me to check out the project," Zhang said. "In three days here, I met everyone who was involved."
Zhang did look at other ventures including a hotel and a shopping center, but decided that the acute nursing facility would likely create more jobs and seemed like a safer investment — even though Zhang is not expecting a return on his money.
Henderson stresses that he does not guarantee investors that they will get a return on their money, but he said most investors want green cards, not profits.
"This is a real business investment," Zhang said. "But, there's no guarantee you can get the money back. If the project fails, you can lose the green card. For investors like us, the primary concern is the green card, not the investment."
Henderson also took time to show Zhang around Oakland and gained his trust. Zhang, his wife and toddler-age, American-born son now split their time between Alameda and China.
Henderson has made it a point to become a sort of uncle to the families of his investors who have decided to move to the Bay Area. He picks them up from the airport, helps them find a place to live, hosts parties for American holidays like Thanksgiving and New Year's, and introduces them to lawyers, real estate agents and accountants. He even served as legal guardian for the daughter of one investor so the daughter could enroll in school here before her family relocated from China.
"It's a big family. We take care of them and help them out," Henderson said. "They need help. They need support. They're my ambassadors to other potential investors in China. They can help me bring in more business. We've become very good friends."
http://www.bizjournals.com/sanfrancisco/print-edition/2013/07/12/tom-hendersons-chinese-empire.html
Mentions
States
---
Securities Disclaimer
This website is for informational purposes only and does not constitute an offer or solicitation to sell shares or securities. Any such offer or solicitation will be made only by means of an investment's confidential Offering Memorandum and in accordance with the terms of all applicable securities and other laws. This website does not constitute or form part of, and should not be construed as, any offer for sale or subscription of, or any invitation to offer to buy or subscribe for, any securities, nor should it or any part of it form the basis of, or be relied on in any connection with, any contract or commitment whatsoever. EB5Projects.com LLC and its affiliates expressly disclaim any and all responsibility for any direct or consequential loss or damage of any kind whatsoever arising directly or indirectly from: (i) reliance on any information contained in the website, (ii) any error, omission or inaccuracy in any such information or (iii) any action resulting therefrom.