Sweet EB-5 visa deal turns sour for investors, Missouri State officials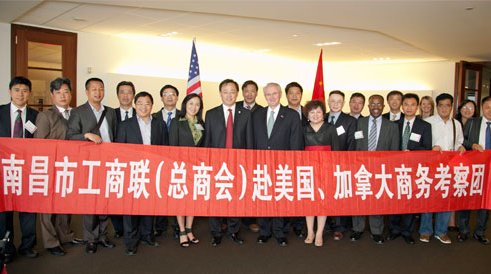 Failure to do proper due diligence in an EB-5 visa Regional Center investment has resulted in deal failure which has already impacted U.S. job creation and investor confidence in the EB5 Visa Immigrant Investor program in the Mid-West. Mamtek International, a company which produces "Sweet-O" sucralose, a zero-calorie sweetner, is in default to make their bond payments and will be unlikely to continue operations. The $65 Million deal which was championed by State officials and foreign promoters and proposed to create over 600 jobs has fired its four employees, left the job site, shut down its website, and now refuses to meet with lenders or return phone calls.
The failure of the Mamtek manufacturing plant in Moberly, MO, which was being funded in part by EB-5 visa investors, should be a good example of why even high ranking state officials and U.S. attorneys should be careful in performing their own due diligence on projects being funded with EB-5 investor funds and promoted heavily in China.
The deal promised hundreds of jobs to a rural area that needed jobs in return for substantial economic assistance from state and local development officials and was done with apparently little review from both those promoting the venture, including the former Governor of Missouri Bob Holden's firm MidWest US-China Association, Missouri economic development officials, and Chinese promoter Well Trend.


The fact that State and former State officials were so heavily involved in promoting the project, but not in doing much, if any, due diligence, and then distanced themselves from the failure should come as no surprise to anyone familiar with political promises vs. reality. This should serve as further evidence for those looking to invest with EB-5 Regional Centers that heavily promote their "State" affiliations that such ties mean very little when it comes to the strength and integrity of the investment. Warning flags should have been raised among potential investors and bondholders when the project was promoted by both the former and current Governors of Missouri, as well as a host of Department of Economic Development officials at both the State and local levels, but was not supported by U.S. financial institutions.
When Gov. Jay Nixon visited Moberly last year to announce a deal with Mamtek, a new sucralose factory that was to bring 612 jobs to the economically distressed community, everyone involved sought to take maximum credit for the project. "Hundreds of new jobs and millions of dollars of investment are heading to Moberly,"Gov. Jay Nixon announced in July 2010. "Sweet-O is just about to make Missouri's economy a little sweeter," he said at an event that also featured remarks by former Gov. Bob Holden and was attended by Mamtek's then-CEO Bruce Cole and top Moberly officials.
Today, there are no jobs, the Mamtek factory site is idle, and the company can't pay the $39 million bond issue floated to build the plant. And everyone involved is seeking maximum cover. Moberly taxpayers could end up repaying the debt.
Now the Missouri Attorney General, Chris Koster, said that he plans to investigate Mamtek International. "Substantial concerns have arisen regarding the entity known as Mamtek International Ltd. and its proposed construction and operation of a manufacturing facility in Missouri," Koster said. He further announced, "The Attorney General's Office is assisting Prosecuting Attorney Mike Fusselman and the Randolph County Prosecuting Attorney's Office in reviewing this matter to determine whether any violations of Missouri civil or criminal laws have occurred. Our review of this matter will begin immediately."
The project was initially brought to the attention of Missouri officials by former Missouri Governer Bob Holden, who now heads the MidWest US-China Association. The Association promotes itself as a "hub to form meaningful partnerships that make full use of the opportunities that collaboration between the Midwest U.S. and China provides, bringing long-term growth to each region." MWCA Chairman Governor Bob Holden (Missouri, 2001-2005) shares the vision and purpose of the organization and the straightforward approach MWCA is taking to build bridges and opportunity between the Midwest and the People's Republic of China. Our members benefit from MWCA's intentional networking approach that offers more intimate delegation settings with a high value for dialogue and one-to-one interaction. New partnerships are forged as ideas are exchanged. Meaningful information is shared. Real business results are evident.
WHEN ASKED FOR COMMENTS AFTER THE PROJECT'S FAILURE, HOLDEN DOWNPLAYED HIS ROLE, SAYING THAT HE WAS ONLY THERE TO SOLICIT INVESTMENTS AND THAT "THE ASSOCIATION DID NOT CHECK TO SEE WHETHER THE COMPANY WAS LEGITIMATE OR HAD THE FUNDS NECESSARY TO SUSTAIN A MAJOR PROJECT." "I DON'T HAVE THE STAFF TO GO IN AND DO ALL THE DUE DILIGENCE," HOLDEN SAID. "THAT WOULD TAKE A CONSIDERABLE AMOUNT OF MONEY WITH NOT A GOOD RATE OF RETURN."
Corey Mehaffy, who wrote to Smith in April 2010 that he was "excited about the opportunity to partner with you to bring this project to Moberly" and outlined a local incentive plan, refused to answer questions. City Manager Andy Morris, when asked whom the city relied on to make its decision to fund the factory, said he could not comment. He said it wasn't his job to do a background check or ensure Mamtek was financially strong.

How much are the taxpayers of Missouri on the hook for? Gov. Jay Nixon, who announced the deal in July 2010, told reporters that the state had allocated $17.6 million in direct assistance and $39 Million in industrial bonds issued by the City of Moberly. Nixon, an outspoken critic of many tax credit programs, defended the Mamtek incentive package as one that will be worth the investment. Mamtek missed the first bond payment on Aug. 1 and has since declined to participate in meetings with creditors.
The St. Louis Post-Dispatch reported Friday that the financial problems from the Mamtek project prompted a credit rating agency to downgrade the bonds Moberly issued.
Standard & Poor's lowered the bonds from "A-minus" to "CC," which the rating agency said means the debt payments are considered to be highly vulnerable. It also downgraded a series of 2008 bonds from Moberly from "A-minus" to "B-minus" and lowered the city's issuer credit rating from "A" to "B," which means it could pay more for future borrowing.
When asked recently about the defalt, City Manager Morris did not return phone calls, but in an earlier interview Morris had pointed to the assets, including the manufacturing process, that would secure Moberly's investment."We have some guarantees," Morris said at the time. "The city owns the building. The city owns the equipment. And the city owns title to the intellectual property, the formula for the sucralose."
Mamtek claims that it had devoted "extraordinary resources" towards the manufacturing of sucralose and that these had resulted in a filing of numerous patent applications which produces sucralose "far more efficiently and reliably than previously possible" using "proprietary and innovative technology." Further investigation shows that only one patent has been granted – a procedure to purify the final product – but it does not make the process more efficient according to chemists who have analyzed the patent.
HOW DID SO MANY PEOPLE FAIL TO REALIZE THAT MAMTEK HAD LITTLE INTELLECTUAL PROPERTY, CASH, OR CREDIBILITY?
One person that the city of Moberly relied on was St. Louis attorney Tom Cunningham. Mehaffy, Riley, and City Manager Andy Morris also say the agreement with Mamtek is ironclad because of the involvement of St. Louis attorney Tom Cunningham. "I know where the rocks are," he said, adding levity to the already positive news about new jobs. He acknowledged the community's trust. "It's an awesome responsibility, and it's not one that is exercised cavalierly," he said. "This is not a cobbled-together deal,"Cunningham said. "It is a deal that has been extensively thought out and vetted." He said there were "a myriad of aspects" to work out in a short amount of time. "Even in my experience, that's pretty remarkable," Cunningham said.
DUE DILIGENCE?
In this investigative report by Janet Morales of the Moberly Mirror, she notes that "Mamtek was launched five years ago in the Chinese province of Fujian when senior market leaders from related industries declared their accelerating need for the sugar alternative called sucralose. ... Our first and second-generation sucralose manufacturing facilities were built by Mamtek International in China...."

The address for the China headquarters of Mamtek International is listed as 183 Queen's Road, Hong Kong. The Mirror could not find an address for the plant in Fujian. The Mirror contacted several entities, both in the U.S. and in China in regards to the plant in China, its location, trade status, etc. with little success.
CCM International, a market research firm in China (see related story below), told the Mirror that no company by the name of Mamtek International exists in China. A source in Washington, D.C. told the Mirror they could neither confirm nor deny the existence of the China plant.

The Mirror contacted JK Sucralose, the largest producer of sucralose in China. A representative of the company told the Mirror he had never heard of Mamtek. He contacted the Mirror at a later time and said he had "asked around" and no one he had contacted had heard of Mamtek International either.
Attorney Cunningham, who guided the negotiations and agreements signed on the bond issue, did not return phone calls regarding the financial exposure of the city to the Columbia Daily Tribune.

CHINESE PROMOTERS?
This deal could not have been done without the promise of $7.5 Million in equity, or the investment by 15 Chinese investors through the EB-5 visa program. This effort was carried out by Chinese migration agent Well Trend and their President Wang Limin.
There is some information about the investment philosphy from the Well Trend site: "Taking into account the history of American performance and potential project risks, and the president of Mr. Wang Limin always upholds the "moderate", "practical" style and not hastily launched into the project." After two years of ongoing contact and visits in 2006, Mr. Wang himself has been to the United States to inspect the U.S. EB-5 visa regional center projects.   


"IN RECENT YEARS THE UNITED STATES HAS LAUNCHED A SERIES OF EB-5 VISA PROJECTS, MR. WANG PRESIDENT, HAS MADE SEVERAL FIELD TRIPS TIMES TO UNDERTAKE A COMPREHENSIVE EB-5 IN-DEPTH RESEARCH TO GET THE MOST REALISTIC DATA AND OBJECTIVE INFORMATION TO PASS ONTO EACH APPLICANT. IT IS IN SUCH A RIGOROUS, ROBUST BUSINESS CONCEPT, AND IN THE U.S. EB-5 IMMIGRANT BUSINESS INVESTMENT HE HAS MADE IMPRESSIVE ACHIEVEMENTS AND REPUTATION, WINNING CUSTOMERS, PEERS AND PRAISE. WELL TREND'S GOAL IS SELECTIVE U.S. INVESTMENT OBJECTIVE IS COGNITIVE AND RATIONAL SELECTION OF EB-5 IMMIGRATION EXPERIENCED, STABLE OPERATION LOW RISK PROJECT." 
On their Chinese web site, Well Trend present the Mamtek project only behind the CMB McClellan Business Park, but ahead of the Southeast Pennsylvania Transportation Authority Project, and last, the Limpton Hotel Lafayette. All projects are rated at Five Stars.
Lessons to be Learned?
Writing about this deal in his excellent blog post, Dan Harris, China Expert and attorney with Harris & Moure writes:
I am writing about it because it appears (having only "seen" this from afar I do not know) that the government fell into three classic traps. First, it appears that various governments got overly excited about the possibility of getting Chinese money. It appears it fell prey to the classic "China is rich. We want money. Therefore this is a good deal" syndrome. Second, it appears nobody conducted adequate due diligence. Were the very valid suspicions of my e-mailer ever checked out? I doubt it. I have no idea if my e-mailer ever raised her/his suspicions with City Hall, but having dealt with governments, I can only imagine how they were treated. Can you say groupthink? Third, the deal was rushed. The Columbia paper noted how it all went through in "73 days, far less than the six months or more usually needed to conclude such a deal." Rushing a deal does not mean it will fail, but it certainly increases the chances.
Well said.
Documents
City of Moberly & Mamtek Chinese Presentation (Moberly_Mamtek_Chinese_Case_Study_SC1.pdf)
http://eb5info.com/articles/369-sweet-eb-5-visa-deal-turns-sour-for-investors-m
Mentions
States
---
Securities Disclaimer
This website is for informational purposes only and does not constitute an offer or solicitation to sell shares or securities. Any such offer or solicitation will be made only by means of an investment's confidential Offering Memorandum and in accordance with the terms of all applicable securities and other laws. This website does not constitute or form part of, and should not be construed as, any offer for sale or subscription of, or any invitation to offer to buy or subscribe for, any securities, nor should it or any part of it form the basis of, or be relied on in any connection with, any contract or commitment whatsoever. EB5Projects.com LLC and its affiliates expressly disclaim any and all responsibility for any direct or consequential loss or damage of any kind whatsoever arising directly or indirectly from: (i) reliance on any information contained in the website, (ii) any error, omission or inaccuracy in any such information or (iii) any action resulting therefrom.