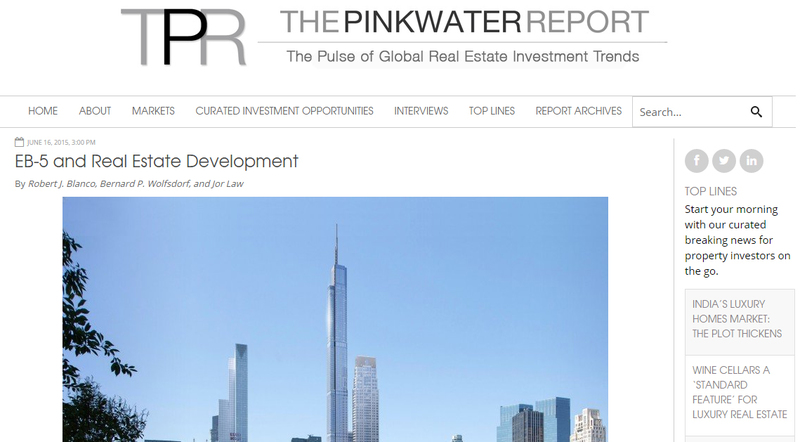 A huge topic of discussion these days is the EB-5 program, which is being utilized by primarily chinese investors to place money in the US in real estate development.
The U.S. EB-5 Immigrant Investor Program has increasingly become a source of project financing for real estate development. Under EB-5, foreign investors can earn permanent residence in exchange for providing investment capital to help create jobs in the U.S. Last year, 10,000 conditional immigrant visas (the annual limit as imposed by legislation) were issued to EB-5 investors and their families.
Studies estimate that EB-5 has facilitated more than $11 billion in investment and created tens of thousands of jobs.
Established in 1990, EB-5 was little used for years but a confluence of factors has made it now very popular. These visa-passportfactors include the tightening of capital markets after the economic meltdown of 2008, the recession's destruction of jobs, and the new wealth being created in emerging markets, particularly China. Chinese investors and their families accounted for 85% of all EB-5 petitions filed in the 2014. This year the annual allotment of visas was fully reached by May 1.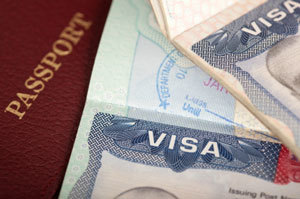 Developers like the EB-5 program because it is less expensive than most other financing. Because investors' main goal is to secure a green card they are often willing to accept smaller returns on their investment, often less than 1%.
Studies estimate that EB-5 has facilitated more than $11 billion in investment and created tens of thousands of jobs. Much of this investment has gone into real estate projects.
Recently in the New York Times Daniel Chang, head of the Asia desk for Sotheby's International Realty, describer the typical Chinese EB-5 investor. "It is really for middle-class and upper-middle-class Chinese, and many are doing it for their children," Mr. Chang said. "This program is not for the very rich in China, because the superwealthy do not want to pay U.S. taxes." In order to find these investors, most developers create investment materials and then hit the road to make direct presentations in Asia.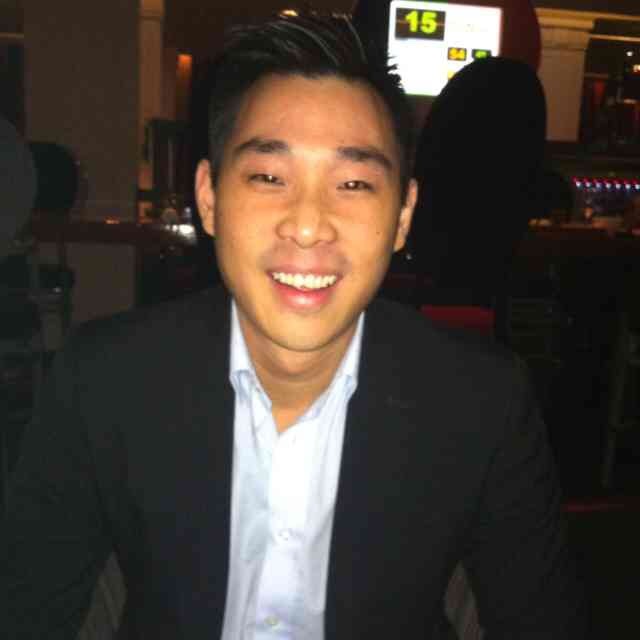 "I spend 80% of my time travelling throughout Asia to raise money for Extell projects, and I encounter great demand for the EB-5 visas, but the projects must be of high quality".
The Pinkwater Report recently spoke with Wen-Lee Ying, who manages the New York Regional Center of the Extell Development Corporation. Based in Shanghai, he helps guide Asian national investors through the process to gain permanent residence via an EB-5 investment into Extell's International Gem Tower or 555 Tenth Avenue projects in New York City. We asked him about his experience.
"It has been very positive for all parties, he said. "I spend 80% of my time travelling throughout Asia to raise money for Extell projects, and I encounter great demand for the EB-5 visas, but the projects must be of high quality. There are many projects in the market that are not very good and have trouble acquiring capital. Having the correct structure and a known brand is very important." He added, "Most of the investors I deal with invest enough capital to obtain visas for themselves, their wives, and their children. Many are eager for their children to be educated in the United States."
High Profile Projects
Many high profile NYC projects have utilized EB-5. "EB-5 capital has funded Times Square hotels, food franchises, and condominiums," according to Clem Turner, a corporate and securities attorney who is extremely active in EB-5. Last year, Mr. Turner worked on EB-5 transactions with a total deal value of $500+ million. "EB-5 investors want to see other investors in alongside them, they want secure investments, and they want developers with track records. They also like big and sexy projects, like sports arenas, casinos, and hotels."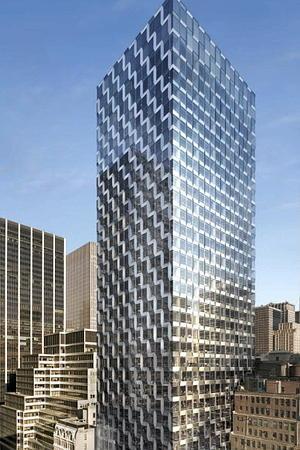 The International Gem Tower
When it comes to big projects, the biggest EB-5 deal in Manhattan is, of course, Hudson Yards, the city's largest real estate development in decades, consisting of 20,000 housing units, 26 million sq ft of office space, 3 million sq ft of hotel and retail space, a public school, and acres of public space. Hudson Yards' development partners, the Related Companies and Oxford Properties, raised $600 million via EB-5 funding.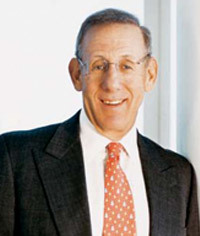 Stephen M. Ross, Chairman and Founder of Related Companies
In addition, 1,154 foreigners have invested $577 million in Pacific Park Brooklyn, and 500 have put $250 million into the Four Seasons hotel and condominium downtown. Other Manhattan projects include HFZ Capital's Bryant Park luxury hotel and condos, The Charles condominium tower, and 855 Sixth Avenue's mixed-use building from the Durst Organization, which has raised more than $150 million in EB-5 financing for various projects. Extell Development, which has created its own EB-5 regional center, raised $75 million for its International Gem Tower at 50 W. 47th Street.
In the boroughs, EB-5 helped fund the Barclays Center, primary venue of Jay-Z and Beyonce, and home of the NBA's Brooklyn Nets. The Brooklyn Navy Yard Development Corp has raised over $60 million for its eponymous project, and is continuing to raise more. On the more playful side there's Staten Island's giant ferris wheel, a $150 million project.
Crowds arrive outside Barclays Center before Brooklyn Nets played Toronto Raptors in NBA game in New York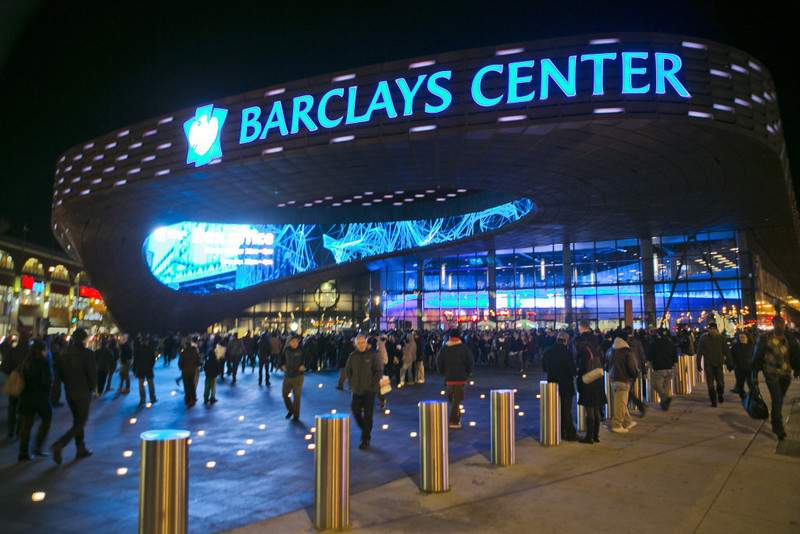 The Barclay's Center
Outside of New York, there is the renovation and rebranding of the historic Sahara Hotel & Resort on the Las Vegas strip. American Dream Fund raised $400 million via EB-5 to transform the Sahara into the SLS Las Vegas Hotel & Casino.
The SLS, which opened in August 2014, contains 1,600 rooms, a casino, four nightclubs, and various restaurants. EB-5 accounted for roughly 35% of the total project costs and is expected to create 10,000 new, permanent jobs in and around Las Vegas.
Another notable EB-5 capital raise – $33 million – was orchestrated by Daniels Real Estate, LLC for Seattle's mixed-use Stadium Place. Kevin Daniels noted, "the use of EB5 funding helped create many new jobs in an economically challenged community, and we are already seeing the benefits as the neighborhood was recently named one of the top ten neighborhoods in the US by a national magazine." Daniels told us that he has to date raised a total of $288 million of EB-5 capital for his various real estate projects.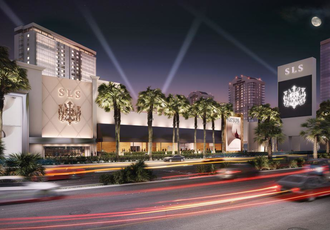 Requirements
To qualify for permanent residence through an EB-5 investment, the investor and project must meet various requirements. The project must be specially packaged as an EB-5 offering, although the use of EB-5 financing does not preclude the developer from combining EB-5 funds with other financing sources. The investor must prove that the required amount of capital has been invested into a new commercial enterprise and that the investment will result in the creation of 10 full time jobs for U.S. workers. The minimum required investment is $1 million unless the enterprise is located in an area of high unemployment (a "Targeted Employment Area") in which case the minimum investment is $500,000.
To qualify for permanent residence through an EB-5 investment, the investor and project must meet various requirements.
Once an investor has made the qualifying investment, a Form I-526 petition must be filed with U.S. Citizenship and Immigration Services ("USCIS"). Of the many documents filed with the I-526 petition, one of the most crucial is the business plan. An EB-5 compliant business plan includes a description of the company, how the investment funds will be used, and the details of the job creation, among other details.
Pathways to Investment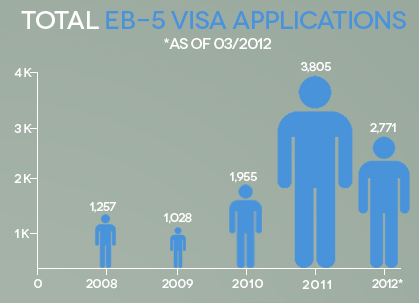 To raise capital through EB-5, there are two distinct paths: the Direct/Standalone Program and the Regional Center Program. Both require the investor to make an "at-risk" investment of either $500,000 or $1 million in a new commercial enterprise; however each offers different benefits. Direct EB-5 requires foreign nationals to invest directly into a job-creating project over which they exert managerial control. The investor may start a brand new business, invest into an existing business, or purchase a business.
Regional Center EB-5 projects are those that are linked with a regional center, which is defined by the USCIS as "any economic entity, public or private, engaged in the promotion of economic growth, improved regional productivity, job creation and increased domestic capital investment." Essentially, the regional center is a designation given to an entity that seeks to utilize EB-5 to promote growth in a particular geographic location.
Entities seeking USCIS regional center designation must submit a proposal supported by economically or statistically valid forecasting tools that show: 1) how the regional center will promote economic growth in the region where it seeks designation, 2) how the required jobs will be created by the business plan, 3) the amount of capital committed to the regional center as well as the promotional efforts planned for the project, and 4) how it will have a positive impact on the regional or national economy. It is relatively easy to obtain a regional center designation if the right EB-5 team is hired. If a developer chooses not to create its own regional center, it may be able to contract to use an existing regional center.
While both pathways require the creation of ten jobs per investor, a significant advantage to the regional center model is the ability to count jobs created both directly and indirectly toward the job creation quota, while only jobs created directly through the investment can be included in a direct EB-5 investment. Indirect jobs are determined by different economic models which use various inputs from the project to calculate the induced job creation as a result of economic stimulus in the area. This is especially beneficial for large projects with hundreds of investors that require the creation of thousands of jobs.
"You have to understand that we're not just talking about creating a job where a worker works directly for you," says Mr. Turner. "These investments create spending that will have an impact on all job creation in the area. You get credit for that.
For instance, imagine that you develop a hotel. The staff at the hotel represents direct jobs. Indirect jobs are the stores, tourist attractions, transportation, cabs, movie theatres that employ people as a result of the hotel. The economic models allow you to input a project, location, budget and description, estimated revenue projections, and some other assumptions, and the model outputs the number of indirect jobs created. Most developers retain an economist to help them determine these other factors."
Real estate development projects, especially larger ones, generally utilize the regional center program because the developers often need to include indirect jobs in order to raise a greater amount of EB-5 capital. In fact, approximately 85% of all EB-5 petitions are filed via the regional center model.
Petition Process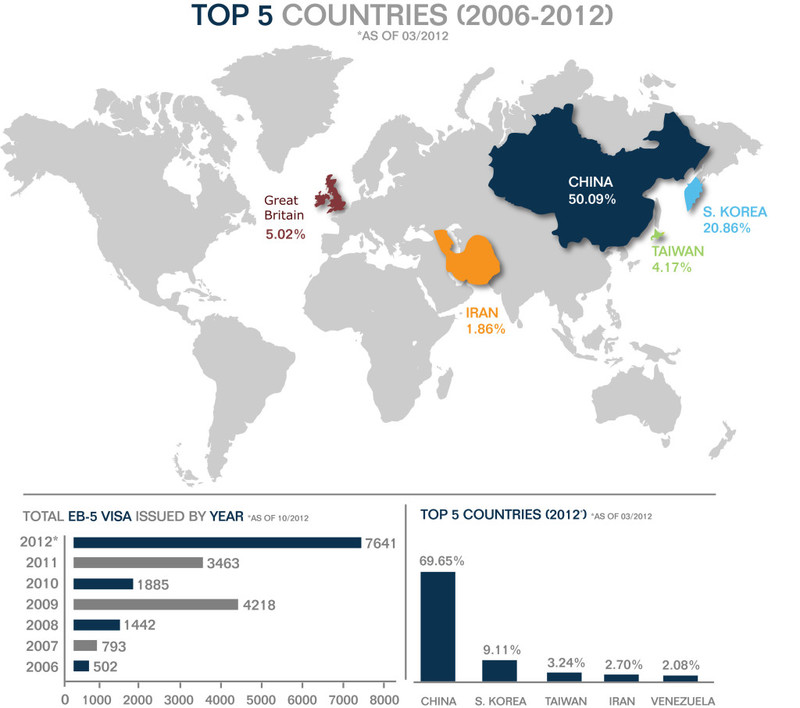 Once the foreign national has chosen a project, the investment is often made into an escrow account. This is permissible under the immigration regulations, provided that the funds are released upon approval of the petition. Currently, it takes approximately one year for USCIS to process each I-526 petition and another six months for the investor to receive a green card, which is conditional for a two year period.
With the recent backlog for Chinese investors, it will likely take an additional two years before a Chinese investor receives a green card. To remove the condition at the end of the two year period, each investor must submit a second petition, Form I-829, and provide documentary evidence that the investment has been maintained and the jobs have been created.
This is significant because it affects the project timeline. In the typical regional center project, the developer must ensure that construction stays on schedule and that the necessary economic inputs are available in order to yield the requisite job creation numbers. Based on current USCIS guidance, job creation must occur within two and a half years after the I-526 approval.
Conducting a successful EB-5 capital raise for real estate development projects requires planning.
Although USCIS has the discretion to approve major projects that are delayed because of circumstances beyond the applicant's control, such as delays in issuing building permits, or where there are less than 10 jobs because an employer unknowingly hires an undocumented worker, this flexibility cannot be relied upon with any certainty.
Putting an EB-5 Deal Together
Conducting a successful EB-5 capital raise for real estate development projects requires planning. A proper EB-5 team typically contains an immigration attorney, a corporate/securities attorney, an EB-5 business plan writer and, if indirect jobs are being counted, an economist.
It is extremely important that this core team is deeply experienced in EB-5 because there are many EB-5 specific nuances that can make or break a deal. Typically, a developer will have their tax, real estate, and other counsel assist also.
Once the team is assembled, the first step is to analyze a project and determine whether EB-5 finance is an appropriate fit. Experienced advisors in the field can often share their gut instinct on this, but developers may consider retaining a qualified team to conduct a cursory analysis to determine how EB-5 can work for them. For this first step, look to get a general outline of how many jobs a project might create and the timeline by which those jobs are created. That information will give a rough indication of how much EB-5 capital can even be raised.
Developers will also want to look at the entire project budget and the other capital sources to ensure that they are receptive to EB-5 finance. The EB-5 corporate attorney will work together with a developer's tax advisors and EB-5 immigration attorney to come up with a proposed structure for implementing an EB-5 capital raise and ideas on how to make the offering stand out in the marketplace.
The next step is to create the EB-5 business plans and economic studies. The EB-5 corporate attorney and immigration attorney will help coordinate that process. During this period, the EB-5 corporate and securities attorneys can also begin drafting agreements necessary to the EB-5 offering package. The EB-5 securities attorney should also provide counsel on how to properly conduct the securities offering.
Once the business plan and economic studies are finalized and signed off by the EB-5 immigration attorney, the EB-5 securities attorney must draft the Private Placement Memorandum to disclose the material facts of the offering. The final package must be signed off by the immigration attorney. For the entire process an experienced EB-5 team can save you a great deal of time, money, and headache.
A Look Into the Future
More and more EB-5 deals are starting to take advantage of new capital raising opportunities provided by 2012's Jumpstart Our Business Startups (JOBS) Act, which allows companies to generally solicit the private placement of securities. The real estate sector has quickly jumped on the bandwagon, and the market is now starting to see EB-5 deals take advantage of general solicitation of investors.
These offerings, known as Rule 506(c) offerings can only be made to accredited investors, as directly verified by tax documents, wage reports, bank statements, etc. However, since EB-5 investors already must submit to substantial source of income analysis as part of their green card application, the additional burden of accreditation verification is generally of little issue. As EB-5 becomes more mature, expect to see a greater reliance on Rule 506(c) EB-5 offerings.

As an increasing amount of capital changes hands, expect U.S. regulators to keep a close watch. The Securities and Exchange Commission in particular is increasing its scrutiny of EB-5 deals. Their focus is on preventing or punishing fraud, the most common of which is investors being duped into putting up funds for projects that don't exist. Also being watched is the compensation being paid to immigration lawyers which, under certain circumstances can run afoul of securities registration requirements. It is also likely that the $500,000 investment threshold will be raised.
Furthermore, upon issuing his November 21, 2014 Presidential Memorandum directing an overhaul of the current immigration system, President Barack Obama noted the need to make permanent the EB-5 Regional Center Program that is currently set to expire on September 30, 2015. Since the program's inception in 1993, it has been continually reauthorized by Congress on a temporary basis.
His proposals could also help EB-5 investors with approved I-526 petitions who may be allowed to enter the U.S. and obtain unrestricted U.S. travel and work permission. This is critical for direct EB-5 investors who must enter the U.S. to run their businesses. The proposal may also permit some derivative children of applicants to avoid aging out by turning 21. Mr. Obama has called for the issuance of governmental recommendations for these and other changes to the immigration system. When those recommendations are made public, The Pinkwater Report will file a follow up report.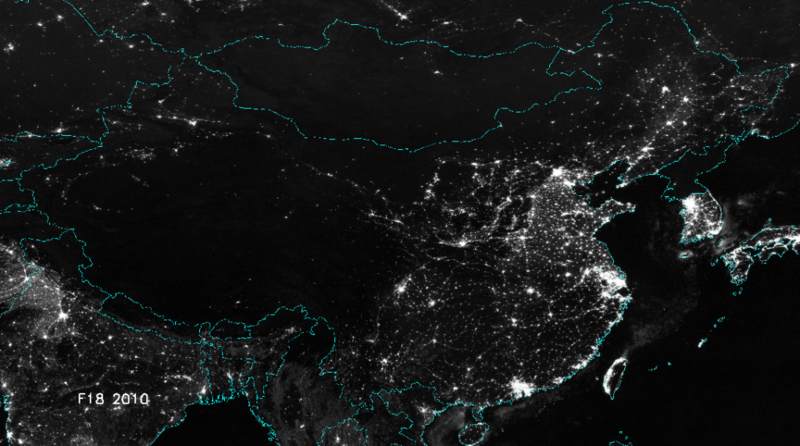 http://www.thepinkwaterreport.com/eb-5-and-real-estate-development/
Mentions
States
---
Securities Disclaimer
This website is for informational purposes only and does not constitute an offer or solicitation to sell shares or securities. Any such offer or solicitation will be made only by means of an investment's confidential Offering Memorandum and in accordance with the terms of all applicable securities and other laws. This website does not constitute or form part of, and should not be construed as, any offer for sale or subscription of, or any invitation to offer to buy or subscribe for, any securities, nor should it or any part of it form the basis of, or be relied on in any connection with, any contract or commitment whatsoever. EB5Projects.com LLC and its affiliates expressly disclaim any and all responsibility for any direct or consequential loss or damage of any kind whatsoever arising directly or indirectly from: (i) reliance on any information contained in the website, (ii) any error, omission or inaccuracy in any such information or (iii) any action resulting therefrom.