A federal judge heard arguments Monday on a motion asking the court to lift the Securities and Exchange Commission's hold on all of Jay Peak developer Ariel Quiros' assets.
A lawyer for Quiros told Judge Darrin Gayles that his client is "no Bernie Madoff," and federal regulators overreached when they froze all of the Jay Peak developer's assets. His client didn't have money "to buy a cup of coffee," let alone carry $87,000-a-month personal and business expenses and pay for anticipated legal and accounting fees of $225,000 for the first month of litigation.
Gayles ordered a continuation of the asset freeze through May 9.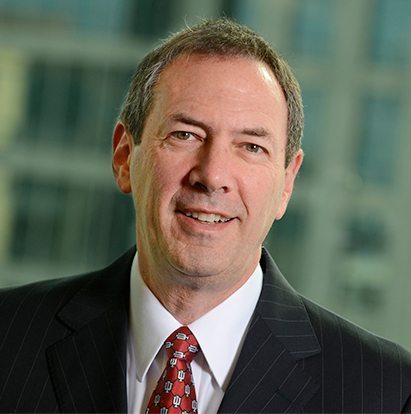 Charles Lichtman, attorney for Ariel Quiros
Charles Lichtman, Quiros' attorney, asked the judge to consider only holding the Jay Peak Resort as an asset and lifting the hold on Quiros' bank accounts and other businesses. He said the property had been appraised for nearly $100 million and immigrant investor funds could be recovered from the sale of the resort.
The SEC has accused Quiros, and his partner, Bill Stenger, of misusing $200 million in investor funds for seven projects that are funded through the EB-5 immigrant investor program (an eighth project, Q Burke, is subject to separate litigation). Of that amount, Quiros allegedly used $50 million as a personal piggybank. The SEC filed a lawsuit against both men and an assortment of business entities on April 12. The state of Vermont is also suing Quiros, Stenger and affiliated companies.
Lichtman attempted to undermine the SEC's central allegation — that the Miami businessman was using a Ponzi-like scheme to misappropriate funds.
"All Ponzi schemes have the same thing, money comes in and then it's gone, and people have to fight to get it back," Lichtman said.
Quiros kept his word, Lichtman said. He built the hotels, base lodges and condos he promised he would build, and the investors were paid back. "He didn't disappear in the Caribbean or buy jet planes," Lichtman said. The SEC, he said, is punishing Quiros for simply making a profit as a developer.
Bob Levenson, a senior litigator with the SEC, said using a development scheme to cover up an alleged fraud is not atypical.
"The defense is saying pay no attention to the Ponzi scheme behind the curtain," Levenson said.
At the Southern Florida District Court hearing Monday, SEC attorneys presented new evidence supporting their allegation that Quiros had misappropriated $200 million. The lawyers called Michael Pieciak, the deputy commissioner of the Vermont Department of Financial Regulation, to testify as their sole witness. Pieciak, who has worked with the SEC on the investigation since February 2015, provided the court with detailed examples of how funds had been misappropriated.
SEC lawyers in testimony on Monday said at least $172 million is unaccounted for. The federal regulator and Pieciak, representing the state of Vermont, cited the following examples of monies that have gone missing: The Jay Peak developers failed to make $20 million in essential infrastructure improvements; failed to complete $90 million worth of projects promised to investors; and shortchanged vendors at least $3.5 million.
Quiros and Stenger should have made $66 million in contributions to the projects, per agreements with investors, but instead the developers had a net negative cash flow of $15 million, the SEC alleges.
In addition, the Jay Peak developers overstated revenues for operations of the resort and inflated the appraised value of the property, the SEC says. Projected operating profits for Jay Peak last year were $12 million to $13 million, according to Quiros; the actual profit was $3 million. Michael Goldberg, the receiver for the resort, said in a deposition that he expected 2016 profits to drop to $1.8 million. Jay Peak owes $2 million to vendors. In addition, Goldberg says he has had to borrow money from Jay Peak to meet essential needs, such as payroll, at Q Burke, a sister resort in East Burke.
The SEC alleged in its original complaint that Quiros used $20 million immigrant investor funds to purchase the Jay Peak resort in 2008 — even though he knew the money was to be held in escrow for two hotels that were eventually built. That first instance of misuse of funds led to a Ponzi-like scheme, the SEC says, in which the Miami businessman backfilled payments for each of the subsequent projects with money from new groups of investors.
That allegation is Lichtman's primary target of attack. The defense attorney says that the 2008 fraud accusation exceeds the five-year statute of limitations and should be "time barred" based on relevant case law. The cutoff is 2011, he said.
Lichtman presented an array of other arguments, including:
The federal regulator overstated the amount of money the Miami businessman allegedly diverted, erred when it equated ill-gotten gains with diversion of funds, and froze assets that were "not tainted" by the alleged 2008 fraud.

Disgorgement should only apply to the alleged $50 million in ill-gotten gains, not the $200 million in misused funds.

The profits Quiros made from the projects was disclosed to investors and was due to him for "the risk he bore developing the projects." Quiros charged 15 percent in construction management fees, 5 percent for project supervision and also sold parcels of land back to investors for large sums, documents show.

Lichtman said Quiros' use of investor money as leverage for margin loans is an ordinary business practice among real estate developers. From 2009 to 2012, Quiros accrued $105 million in margin loan debt, according to the federal case. The loans were repaid and the projects ran up large deficits. "If he was a thief, he wouldn't have paid them back," Lichtman said.

The $87,000 a month Quiros needs to pay his bills includes payroll expenses for employees at a company not affiliated with Jay Peak. Lichtman was not able to provide the court with the name of the company. Two of the employees on a list under court seal include Nicole Quiros, his daughter and an accountant, and Ary Quiros, his son, who operated the Q Burke Mountain Resort.
In a three-minute rebuttal, Levenson said the statute of limitations does not apply to disgorgement injunctions; the amount of disgorgement can include misused funds; and there is no requirement to freeze only tainted assets.
Levenson, the SEC attorney, told the Judge Gayles "Nothing you have heard in the past hour and 10 minutes was accurate, either in the facts or in the law."
Lichtman described the immigrant investors in the Jay Peak as "net winners" who have been paid proceeds from the developments and have received their green cards.
But none of the investors have been repaid their $500,000 investments, and the alleged fraud has jeopardized the residency status of several hundred investors, SEC lawyers said.
Lichtman says Quiros cooperated with the SEC by agreeing to be deposed and provided the SEC with thousands of pages of documents and yet, "without notice, his assets were frozen." Levenson countered that subpoenas ensured that Quiros "cooperated."
The SEC says there is no money left to finish the Stateside project or AnC Bio Vermont, while Quiros' attorneys say the developers would have finished projects at Jay Peak, Q Burke and a biotech facility, AnC Bio Vermont, if the SEC hadn't "interfered."
All of the money for AnC Bio was spent on legitimate business purposes, according to Lichtman and David Gordon, an attorney who is also representing Quiros; the SEC says Quiros used $30 million for his own purposes.
There was no substantial construction at AnC Bio and all but $10 million of the $69 million was diverted, the SEC says.
Pieciak said he was alarmed when he discovered how much money had been taken out of the biotech project because of the impact it could have on the immigration status of investors.
When Christopher Martin, another of the SEC attorneys, requested to enter the so-called "spaghetti chart" showing the complicated commingling of Jay Peak, Q Resorts and Jay Construction Management funds, Lichtman balked.
Lichtman said the flow of funds chart was "incomprehensible and the way it was put together was prejudicial."He demanded to know how the visualization was prepared, whether Pieciak had created it and why the deputy commissioner had not brought the spreadsheets behind the image with him.
"It's hard to understand even with the spreadsheets," Pieciak said. The image, along with all the other evidence SEC presented, was admitted into evidence.
Money was taken out of other projects as well, Pieciak said. The Stateside project at Jay Peak, for example, included 84 townhomes that were not completed, and about $26 million is needed to complete the projects. That money is basically missing, he said. DEW Construction, which is owed $3 million, walked off the job in early 2016.
The $14.1 million Pine Ridge Townhomes that were part of the Lodge and Townhome project were never built. The state memorandum of understanding with Jay Peak for the Golf Mountain Suites was approved Nov. 24, 2010, but Stenger and Quiros claimed $2.2 million in expenses incurred in 2008 and 2009.
The developers also owe money to the Town of Jay and didn't build a sewage treatment plant as promised, for a total of $7 million.
The Austria Haus, which was built in 1963 and the Sky Haus, constructed in 1980, were counted as $2.6 million and $1.2 million, respectively, as developer contributions to one of the Jay Peak projects.
Levenson submitted disgorgement amounts, totaling $174 million, as part of a filing with the court on Monday:
$21.9 million for the Tram Haus and Hotel Jay, plus $6.47 million in interest
$67 million for Stateside, plus $6.8 million in interest;
$69 million for AnC Bio Vermont, plus $2.6 million in interest.
http://vtdigger.org/2016/04/26/defense-attorney-quiros-is-no-bernie-madoff/
Mentions
Litigation Cases
States
---
Securities Disclaimer
This website is for informational purposes only and does not constitute an offer or solicitation to sell shares or securities. Any such offer or solicitation will be made only by means of an investment's confidential Offering Memorandum and in accordance with the terms of all applicable securities and other laws. This website does not constitute or form part of, and should not be construed as, any offer for sale or subscription of, or any invitation to offer to buy or subscribe for, any securities, nor should it or any part of it form the basis of, or be relied on in any connection with, any contract or commitment whatsoever. EB5Projects.com LLC and its affiliates expressly disclaim any and all responsibility for any direct or consequential loss or damage of any kind whatsoever arising directly or indirectly from: (i) reliance on any information contained in the website, (ii) any error, omission or inaccuracy in any such information or (iii) any action resulting therefrom.