Top Homeland Official Alejandro Mayorkas Accused of Political Favoritism
Deputy Homeland Security Secretary Alejandro Mayorkas tainted the image and integrity of the immigration program he oversaw by fostering "an appearance of favoritism and special access" in how the agency treated projects that would bring visas and Green Cards to wealthy foreign investors, a new report from the agency's Inspector General says.
"The juxtaposition of Mr. Mayorkas' communication with external stakeholders on specific matters outside the normal procedures, coupled with favorable action that deviated from the regulatory scheme designed to ensure fairness and evenhandedness in adjudicating benefits, created an appearance of favoritism and special access," the Inspector General's report concluded.
The DHS IG report specifically focused on allegations of special treatment afforded to a Las Vegas casino project championed by Sen. Harry Reid, then the Senate majority leader, and an electric car enterprise led by Terry McAuliffe, who is now Virginia governor, and involving Anthony Rodham, the brother of then-Secretary of State Hillary Clinton.
At the time the Office of Inspector General launched the probe, Mayorkas was head of a program known as EB-5, which offered a path to Green Cards to foreign investors willing to put $500,000 into a job-creating U.S. business – a program whose popularity exploded under his stewardship.
Similar issues within the immigration program were the focus of an ABC News investigation that aired last month, which found that officials in the Department of Homeland Security had ignored pointed warnings from federal agents and approved visas for immigrants suspected of having committed fraud, money laundering, and even one applicant with alleged ties to a child porn website. Several of those cases involved investment projects whose executives had sought and received help from powerful political figures to lobby Mayorkas for support.
Five different Homeland Security whistleblowers spoke with ABC News about a range of cases where visas were approved despite numerous red flags. They said objections were often ignored because the immigration program is so popular within the Obama Administration and with members of Congress from both parties. As the EB-5 visa program has grown in popularity, the programs critics have become increasingly concerned about the administration's failure to adequately address abuses that have continued to surface.
"It is shocking," Sen. Charles Grassley, an Iowa Republican said at the time. "Particularly when you have F.B.I. and other law enforcement agencies that are saying national security could be compromised or is being compromised -- that's enough for us to be concerned."
Within minutes of the report's formal release, Homeland Security Sec. Jeh Johnson released a statement defending Mayorkas, but also acknowledging "there are lessons to be learned from the Inspector General's report – by Ali, and all of us who are leaders in public service."
"Each of us in leadership must be mindful that, when we become involved in individual matters that happen to reach our desk, we risk the appearance of preferential treatment and the suspicion of our subordinates," Johnson said. "As public servants, we must maintain the trust and confidence of all those around us, and be above reproach. I have discussed this with Deputy Secretary Mayorkas and I am confident he understands this."
Mayorkas turned down requests from ABC News to be interviewed about the program, and hustled away from the camera when he was approached to talk about it during a public event in Washington late last year.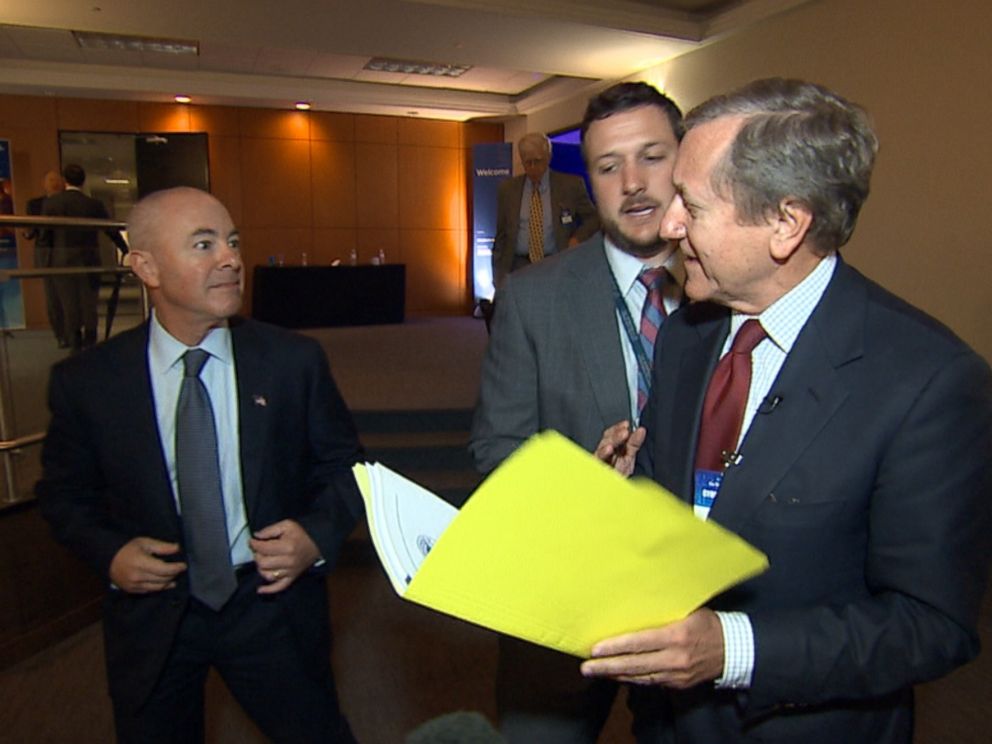 In response to the report, he released a statement saying that he inherited an EB-5 program that was "badly broken" and sought to fix it.
"While I disagree with the Inspector General's report, I will certainly learn from it and from this process," he said.
Concerns about the agency and Mayorkas's stewardship have simmered for years. When he was promoted to Deputy Secretary, Republican senators took the unusual step of boycotting his confirmation hearing, complaining that he should not be approved until the ongoing investigation into his conduct by the Inspector General was completed. The hearings went forward without the Republican committee members, and he was ultimately confirmed.
During the confirmation hearings, Mayorkas called allegations of impropriety "unequivocally false."
"I say it unequivocally, and I say it after 16 years of service to this country: I have never, ever in my career exercised undue influence to [change] the outcome of a case," Mayorkas told a Senate panel. "I have never based my decisions on who brings a case, but rather upon the facts of the law."
Rep. Jason Chaffetz, the Utah Republican who chairs the House Oversight & Government Reform Committee said the Inspector General's findings were "highly concerning."
"In an unprecedented move, Mr. Mayorkas was confirmed by the Senate on a party-line vote led by Senator Reid, despite being under investigation for his management of USCIS and the EB-5 investor visa program," Chaffetz said. "This report confirms the concerns surrounding Mr. Mayorkas' suitability for the position were well founded. "
The Inspector General report released Tuesday said investigators had interviewed 15 whistleblowers, a group that included "very senior" department officials and attorneys "who each had direct contact with Mr. Mayorkas and were in a position to witness the events."
"Each conveyed the same factual scenario," the report said. "Certain applicants and stakeholders received preferential access to DHS leadership and preferential treatment in either the handling of their application or petition or regarding the merits of the application or petition… Many witnesses provided emails, written contemporaneously with the events, to support their allegations of special access and treatment."
The report said that investigators interviewed Mayorkas, and he told them that each time he intervened in an EB-5 case, he did so "to improve the EB-5 process or to prevent error."
"He took a hands-on approach when a case warranted his personal involvement," the report says. "Mr. Mayorkas told us that his sole motivation for such involvement was to strengthen the integrity of the program; he said he had no interest in whether a particular application or petition was approved."
One of the projects studied in the report – the electric car start-up venture once overseen by McAuliffe and supported by Rodham – has already proven to be politically combustible.
The immigrant funding became fodder for attacks on McAuliffe during his 2013 run for governor. McAuliffe was accused by political opponents of trying to prod Mayorkas and later then-Sec. Janet Napolitano to approve visas for investors more quickly. He denied, however, that he sought undue influence. Rodham oversaw the EB-5 financing aspect of the business through a separate venture, called Gulf Coast Funds Management Regional Center. He also emailed Mayorkas in a push to speed up processing of immigrant visas, the report says.
ABC News provided a copy of the report to McAuliffe's press office and sought comment and has not yet received a response. Messages left for Rodham have not been returned.
When it appeared the electric car venture was headed for a denial, "Mr. Mayorkas told his staff that he wanted to review the decision…" the report says. "Many EB-5 officials found this highly unusual because past USCIS Directors typically had not scrutinized individual decisions; they found this level of scrutiny unsettling."
During one meeting to discuss the electric car venture, the report says Mayorkas intervened directly in the decision making process, "saying he would rewrite the decision himself."
"One meeting participant said that 'everyone froze' when Mr. Mayorkas said, 'Let me take it home and rewrite the report,'" the report says. "The participant was 'stunned' by Mr. Mayorkas' suggestion, saying 'the entire turn of events made me extremely uncomfortable.' Another participant told us the request made it appear that Mr. Mayorkas was dictating the results, which 'looked bad.' Ultimately, the participants dissuaded Mr. Mayorkas from rewriting the decision himself."
Mayorkas provided the Inspector General's office with a detailed response, in which he defended his actions.
"I was vigilant in guarding against any appearance of impropriety," he wrote. "I consistently and systematically consulted with USCIS attorneys about my communications. I consistently and systematically shared the communications with them. I actively sought their counsel and the advice of others. Not once do I recall being advised to proceed differently."
Supporters of Mayorkas dismissed the report as a political attack.
Jim Pasco, the executive director of the Fraternal Order of Police called him "a man of impeccable integrity" and "the inspector general's office has squandered two and a half years on an investigation and couldn't come up with something substantive and had to say something."
Investigators said they could not determine Mayorkas's motivations.
"Each of these decisions was legitimately within his purview, and we take no position as to the wisdom of any of these actions," the report said. "However, the complaints we heard were not simply policy-based disagreement[s] … Rather, they centered on his actions that appeared to give special access and special consideration to a small group of applicants and stakeholders."
The Inspector General's office initially began investigating Mayorkas after having already taking an earlier look at growing concerns about the risk of political influence infecting a program. In a December 2013 audit, the office suggested such perceptions may have been unavoidable, concluding, "Outside influence may require USCIS senior leadership to become involved in the EB-5 adjudication process, thereby creating the perception of special treatment and internal influence by senior managers."
But internal Homeland Security documents obtained by ABC News as part of the February report showed that the program has become a magnet for those seeking to sidestep the scrutiny of the traditional immigration process.
In one case, immigration officials pushed through a visa application from Chinese investor in a Las Vegas hotel project despite an internal review that found the investor had previously been turned back at the border, and much of his visa application had likely been fabricated, immigration records show.
A Feb. 1, 2013 Homeland Security internal review obtained by ABC News also lays out in stark detail the breadth of the troubles afflicting some of the roughly 600 so-called regional centers -- private sector entities certified by Homeland Security to recruit foreign investors for specific business ventures that will qualify for EB-5 visas. The document summarizes 41 investigations, some open and some now closed, into allegations ranging from espionage to fraud to drug trafficking involving investors in various EB-5 investment projects.
One regional center, run by an Iranian-born businessman living in Beverly Hills was approved to raise roughly $25 million in investment money from foreign sources even when one of his businesses was being raided by agents. Federal officials told ABC News the businessman is suspected of allegedly smuggling banned items to Iran.
Another regional center raised money from Chinese investors to finance the construction of federal buildings, including an FBI headquarters building in San Diego, raising what one internal document called "national security concerns" that "pertain to Chinese investors having visibility to FBI blueprints/information."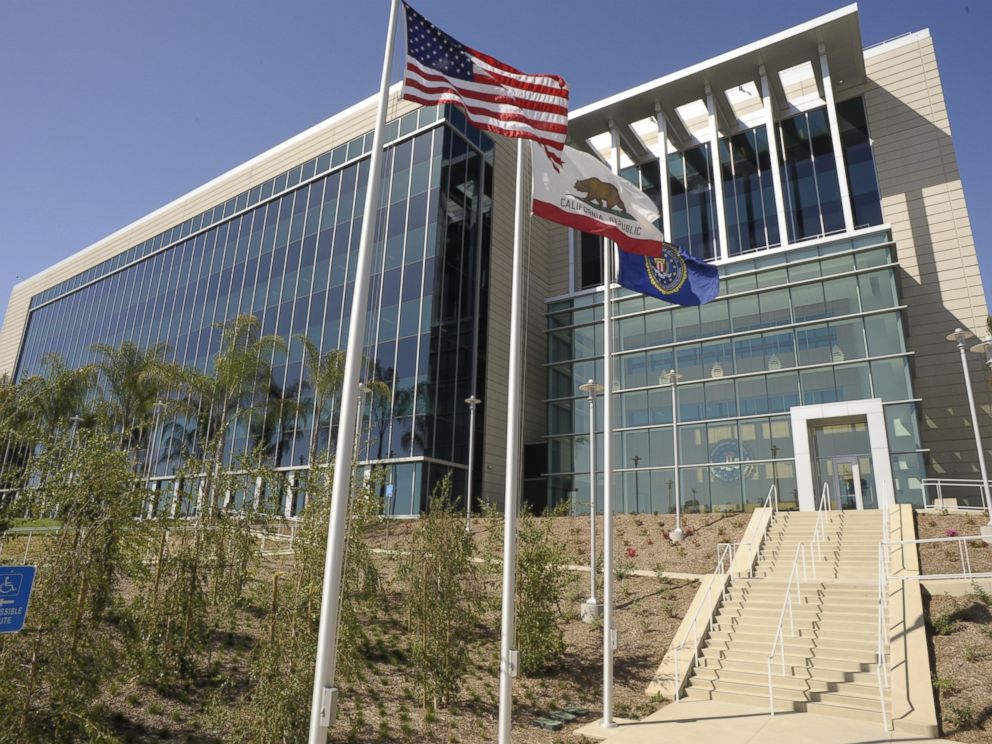 Advocates for the program also acknowledged the visa program had suffered from occasional failures. But they touted the numerous successful projects that have been financed through this form of foreign investment, and credit it for spurring job growth through some of the toughest years of the shaky economy.
"I don't think we should let a few anecdotes cast a cloud over an entire industry," Peter Joseph, executive director of the Association to Invest in the U.S.A., told ABC News at the time.
Joseph noted the program is now so popular that the 10,000 visas allotted in 2014 for EB-5 investors were claimed in a matter of months, and he is lobbying for its expansion. The money has paid for popular projects -- a Brooklyn basketball arena, a California winery, a Vermont ski lodge, even a Hollywood movie studio – that have supported an estimated 42,000 jobs.
"It's a win for the investor, who's seeking to get an immigration benefit, along with a return on their investment, along with the American worker who's able to get to work, thanks to the capital investment coming through the program," Joseph said.
But in his statement, DHS Secretary Johnson said he now recognizes the EB-5 program is suffering from significant problems.
"Though the EB-5 program is a popular tool for economic development and investment in this country, I have ongoing concerns about the program," Johnson said.
He said DHS officials have been peppered by members of congress and other outsiders from both parties seeking help with EB-5 approvals.
"I am directing the creation of a new protocol to ensure that the EB-5 program is free from the reality or perception of improper outside influence," he said.
"The EB-5 regional center program is up for statutory renewal again this year," he added. "I urge Congress to work with the Department to strengthen the security and integrity of the program."
Source : ABCNews
Mentions
States
---
Securities Disclaimer
This website is for informational purposes only and does not constitute an offer or solicitation to sell shares or securities. Any such offer or solicitation will be made only by means of an investment's confidential Offering Memorandum and in accordance with the terms of all applicable securities and other laws. This website does not constitute or form part of, and should not be construed as, any offer for sale or subscription of, or any invitation to offer to buy or subscribe for, any securities, nor should it or any part of it form the basis of, or be relied on in any connection with, any contract or commitment whatsoever. EB5Projects.com LLC and its affiliates expressly disclaim any and all responsibility for any direct or consequential loss or damage of any kind whatsoever arising directly or indirectly from: (i) reliance on any information contained in the website, (ii) any error, omission or inaccuracy in any such information or (iii) any action resulting therefrom.