User was viewed 5251 times (total).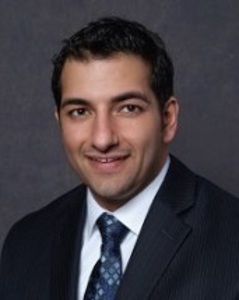 Raymond Lahoud
Norris McLaughlin & Marcus provides a full-service immigration practice whose trained professionals have extensive experience in the field of immigration law. The Immigration Law Group is skilled in all types of immigration matters and representation before the nation's immigration-related agencies, including the Department of Homeland Security, United States Citizenship and Immigration Services (USCIS), Executive Office for Immigration Review, Board of Immigration Appeals, Department of State, United States Embassies and Consulates, Department of Labor, and any other federal agency, whether in the United States or overseas. The attorneys in the Immigration Law Group are experience members of the American Immigration Lawyers Association.
The Norris McLaughlin & Marcus Immigration Practice is broad in scope, with extensive national and global capabilities, to serve individuals and families; small, mid-size, and large businesses; national and international corporations; non-profits, hospitals, universities, colleges, and research institutions; manufacturers, importers, exporters, investors, and others, to allow for ease in clients' global mobility.
The Immigration Law Group leads in all types of immigration matters, including:
Corporate Immigration
Employee Immigrant Visa
Multi-National Executives and Managers
Persons with Extraordinary Abilities
Professors and Researchers
Professionals with Advanced Degrees – National Interest Waiver
Persons with Exceptional Abilities – National Interest Waiver
Skilled and Unskilled Laborers
IT, Manufacturing, and Professionals of Other Industries
Foreign Medical Graduates, Doctors, Nurses, and Other Healthcare Professionals
Broadcasters
Religious Workers
PERM Labor Certifications
Prevailing Wage Determinations
Recruitment and Continued Compliance Policies
Consular Processing
Employee Non-Immigrant Visas
E-1, Treaty Traders and Qualified Employees
E-2, Treaty Investors and Qualified Employees
E-3, Specialty Occupation Professionals from Australia
H-1B, Workers in Specialty Occupations
H-1C, Registered Nurses
H-2A, Temporary or Seasonal Agriculture Workers
H-2B, Temporary Non-Agriculture Workers
H-3, Trainees
L-1, Intracompany Managerial, Executive, Specialty Occupation Transferees
O-1, Persons of Extraordinary Ability in Sciences, Arts, Education, Business, Athletics, Motion Pictures, or Television Production
P-1A, Internationally Recognized Athletes
P-1B, Internationally Recognized Performers
Q-1, Persons Participating in International Cultural Exchange Program
R-1, Religious Workers
TN, North American Free Trade Agreement (NAFTA) Temporary Professional Visas for Individuals from Mexico and Canada
Extensions and Changes of Status
Consular Processing
I-9 Compliance Matters
Form I-9 Processing
E-Verify Employer Agent
Form I-9 Remote Employee Verification
Form I-9 Employer Training
Form I-9 Internal Audits
Immigration and Customs Enforcement Site Inspections and Random Audits
Access to NMMVerify.com, Norris McLaughlin & Marcus's Employer I-9 Verification and E-Verify Portal
Import/Export Matters – CBP
Representation before the United States Court for International Trade
Appearances at Ports-of-Entry for Import and Export Compliance and Investigation Matters
Inland Port Agent Attorney
Individual Immigration
Immigrant Visas
Diversity Visa Program
Family Based Immigrant Petitions (spouse of US Citizen, relative of a US Citizen or Lawful Permanent Resident)
Employer Sponsored Immigrant Work Petitions (EB-1, EB-2, EB-3, and EB-4 Immigrant Visas)
EB-5 Individual Investor Visa
Consular Processing
Non-Immigrant Visas
Visitor Visas (B-1/B-2)
Student Visas
Trainee Visas
OPT Applications
STEM OPT Matters
Entertainment, Sports, and Media Visas
A, B, C, D, H, I, J, L, M, O, and P Visas
Humanitarian and Parole Requests
Treaty Trader/Treaty Investor Visas
TN, North American Free Trade Agreement (NAFTA) Temporary Professional Visas for Individuals from Mexico and Canada
Extensions and Changes of Status
Consular Processing
Family Immigration
Immigrant Relative Petitions (Spouses, Parents, Siblings, Children, Stepchildren, Adopted Children)
Adjustments of Status to Lawful Permanent Residency
Hardship Waivers
Fiancée Petitions
Removal of Conditions on Permanent Residency
International Adoptions
Consular Processing
Deportation Defense
Representation of undocumented individuals who entered without proper documents or overstayed their visa.
Immigration Court Representation
Detained Bond Proceedings
Stopped at the Airport
Arriving Aliens
Relief from Deportation
Motion to Terminate Proceedings
Challenge Government Evidence
Challenge Burden of Proof
Cancellation of Removal for Lawful Permanent Residents
Cancellation of Removal for Non-Lawful Permanent Residents
212(c) Waiver
212(h) Waiver
237(a)(1)(H) Waiver
VAWA
U-Visa
T-Visa
S-Visa
Adjustment of Status
Citizenship Claim
Voluntary Departure
Temporary Protected Status (TPS)
Registry
Executive Action
Administrative Closure to Proceed with the Stateside Waiver
Administrative Closure for Humanitarian Purposes
Requests for Discretionary Relief from the Department of Homeland Security (Form I-246)
Requests for Prosecutor's Discretion
Deferred Action for Childhood Arrivals (DACA)
Asylum, Withholding of Removal and Protection under the United Nations Convention Against Torture
Criminal Immigration
Review of Immigration Consequences of Local, State, and Federal charges, plea bargains, and convictions
Criminal Defense Attorney Immigration Matter Support, including Immigration Consequences Opinion Letters and testimony before criminal courts on immigration consequences
Motions to Vacate, Post-Conviction Relief Motions, and Criminal Appeals, related to immigration-related consequences of a criminal conviction
Administrative Agency Immigration Appeals
Appeals to the Board of Immigration Appeals
Appeals of USCIS denials before the Administrative Appeals Office
Motions to Reopen before the Board of Immigration Appeals
Motions to Reconsider before the Board of Immigration Appeals
Federal Immigration Appeals
Petitions for Review before Federal Circuit Courts of Appeal
Petitions for Writ of Certiorari before the United States Supreme Court
Oral Arguments before Federal Circuit Courts of Appeal and the United States Supreme Court
Habeas Petitions & Writs
Habeas Petitions – Challenging Prolonged or Mandatory Immigration Custody
Writs of Mandamus before Federal District Courts to Compel USCIS application decisions and reconsiderations
Protective Visas
U-Visas, Victims of Crimes in the United States
T-Visas, Victims of Human Trafficking
S-Visas, Cooperation Visa
Asylum, Withholding of Removal and Protection under the United Nations Convention Against Torture
EB-5 Investor Visa Program
Representation of Foreign Investors in Direct Investments and Regional Center Investments
Regional Center Formations and Management
Representation of US organizations seeking EB-5 Investment Capital from Foreign Investors
Naturalization
Individual-Based Naturalization (5 Years as a Lawful Permanent Resident)
Spouse-Based Naturalization (3 Years as a Lawful Permanent Resident and Married to a US Citizen for 3-Years)
Complex Naturalization Matters, involving Criminal Justice Interactions, Prior Immigration Issues, Good Moral Character Determinations, Disability Exemption Requests
Naturalization Interview Preparation and Representation
Denaturalization Proceedings
Federal Court Naturalization Actions
Executive Action – Trump Immigration Doctrine
Deferred Action for Childhood Arrivals (DACA)
BIO
Raymond Lahoud, an Easton, Pennsylvania native and son of immigrants, graduated summa cum laude from Lehigh University, with a Bachelor's Degree in English (highest department honors), earning several accolades and scholarships.
Raymond G. Lahoud, a Member of the Firm and Chair of its Immigration Law Practice, primarily focuses his practice on immigration law and deportation defense for individuals and corporations in New Jersey, New York, and Pennsylvania (Easton, Bethlehem, Allentown, and the surrounding region). His immigration work includes Citizenship, U.S. Non-Immigration Visas, E Visas, E-3 Visas, H-1B Visas, H2B Visas, L Visas, O Visas, P Visas, Q Visas, R Visas, TN Visas, U.S. Immigration Visas, EB5 Investor Visas, Exceptional Ability Immigrant Visas, Extraordinary Ability Immigrant Visas, K-1 Visas, K-3 Visas, Multinational Manager/Executive Immigrant Visas, Outstanding Professor/Researcher Immigrant Visas, PERM Labor Certification, Family Petitions, Adjustment of Status, Marriage Petitions, Asylum, and VAWA applications. Ray also has a long history of political and business management expertise.
Ray also works in the field of Immigration Waivers, such as the Visa Waiver Program, National Interest Waivers, Hardship Waivers, and J Waivers. His practice focuses greatly on Deportation Defense, at the Immigration Court, Board of Immigration Appeals, and Circuit Court levels. He has defended individuals against deportation across the United States. Often, his Deportation practice takes him into state and federal appellate courts, where he seeks post-conviction relief for the underlying crime that led to the commencement of the deportation. On the other hand, Ray has represented individuals who overstayed their visas or entered the United States without inspection.
Ray has received numerous accolades for his pro bono efforts, as well as his achievements in the area of immigration law. He has been awarded the Empire State Pro Bono Counsel Award since 2012, has been selected as Lead Counsel, and has been named a Super Lawyers Rising Star, ranked as a Top Rated Immigration Attorney in the New York Metro Area.
At Lehigh, Ray served as the Editor of The Lehigh Review, earned Deans List, was named a President's Scholar, was inducted into Phi Beta Delta, and received, among other awards, the Williams Award, Treen Scholarship, and Littner Scholarship. Prior to that, he served as a United States Congressional Page, under then-Congressman Ray LaHood (R-IL). He also served as a legislative aide to State Senator Lisa Boscola (D-PA).
In 2017, Attorney Lahoud was was featured in a NBC News special: Daily Life with an Immigration Attorney. To watch the special, please click here.
In law school, Ray earned Deans List, several CALI awards in many different legal courses, and a position on the Georgetown Immigration Law Journal. He was actively involved in several programs and other organizations such as the Barristers' Counsel, ABA Law Student Division, ACLU at GULC, Catholic Student Association, and the Innocence Project, as well as worked for the Honorable Joanne Seybert, Federal District Court Judge for the Eastern District of New York.
He has a number of Bar admissions including to the State of New York, the U.S. Tax Court, the Executive Office for Immigration Review, the Third, Second, and Ninth Courts of Appeals, and the U.S. Court of International Trade. Attorney Lahoud is fluent in English, Spanish, and Arabic.
Representative Matters
Asan v. United States of America, 907 F.Supp.2d 426 (S.D.N.Y. 2012)
Bautista v. Sabol, 862 F. Supp. 375 (M.D.P.A. 2012)
Bautista v. Attorney General, 744 F. 3d 54 (3d 2014)
Frias-Camilo v. Attorney General, No. 15-3773 (3d 2016)
Javier v. Attorney General, Nos. 15-2781 and 15-3068 (3d 2016)
Asan v. United States, No. 13-179 (2d Cir. 2014)
Matter of Bautista, 25 I&N 616 (BIA 2011)
Woods v. Sabol, No. 14-CV-998 (M.D.P.A. 2014)
Plamen Ivkov Ayvazov v. Attorney General of the United States, Nos.: 14-4151, 15-1658, 15-3069 (3d Cir. 2016)
Raymond Lahoud Photo
Norris McLaughlin & Marcus Immigration Practice Group Logo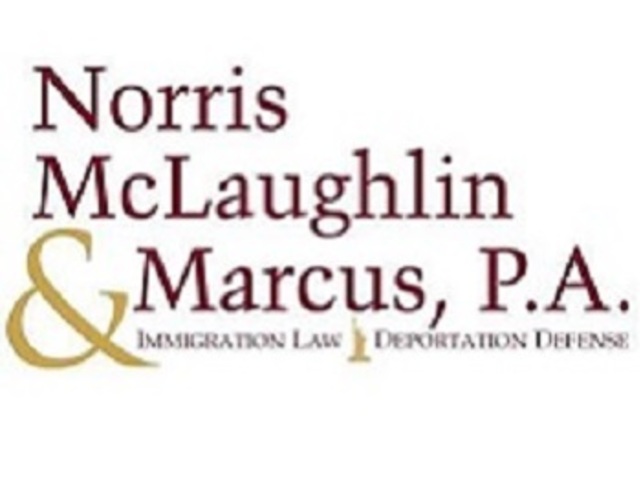 Baurkot & Baurkot: Your Immigration Matters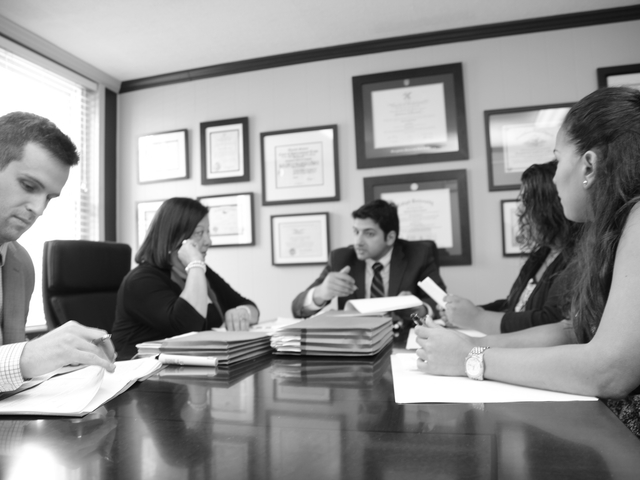 Attorney Raymond Lahoud
The Leading Immigration Law & Deportation Defense Attorney.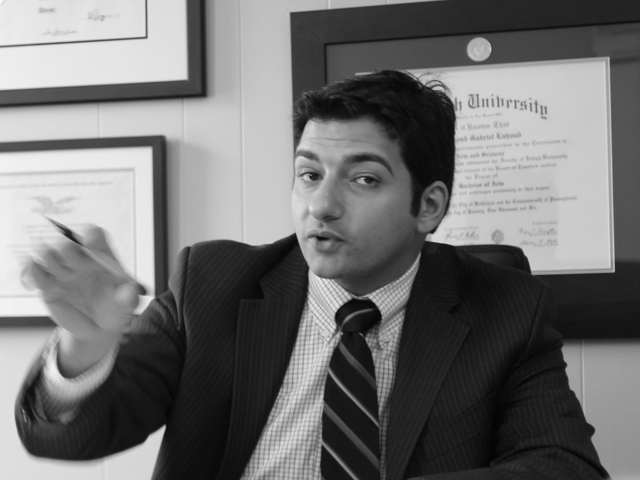 Baurkot & Baurkot: The Leading Corporate Immigration Law Firm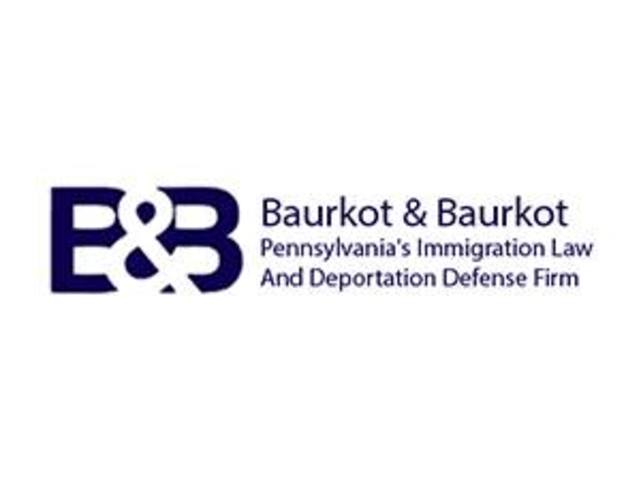 EB-5 Verified
EB5investors.com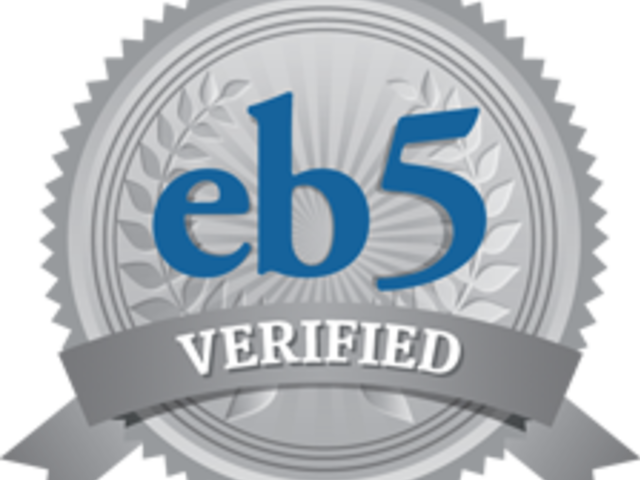 Advisors, Attorneys and other Professionals
---
Securities Disclaimer
This website is for informational purposes only and does not constitute an offer or solicitation to sell shares or securities. Any such offer or solicitation will be made only by means of an investment's confidential Offering Memorandum and in accordance with the terms of all applicable securities and other laws. This website does not constitute or form part of, and should not be construed as, any offer for sale or subscription of, or any invitation to offer to buy or subscribe for, any securities, nor should it or any part of it form the basis of, or be relied on in any connection with, any contract or commitment whatsoever. EB5Projects.com LLC and its affiliates expressly disclaim any and all responsibility for any direct or consequential loss or damage of any kind whatsoever arising directly or indirectly from: (i) reliance on any information contained in the website, (ii) any error, omission or inaccuracy in any such information or (iii) any action resulting therefrom.